Aimee Henderson
Managing Editor
413-323-5999
ahenderson@turley.com
Aimee Henderson holds a Bachelor of Arts in Mass Communications with a concentration in print journalism she earned from Westfield State University in 2004. She began her newspaper career as an intern at the Westfield Evening News and later was hired as a full-time staff writer. In 2007 she joined Turley Publications as editor for the Town Reminder and Holyoke Sun, and in 2009 she made a lateral move to become editor of The Sentinel. More recently she was named a managing editor for Turley Publications, overseeing the central region, which includes The Sentinel, Chicopee Register, Ludlow Register, Town Reminder and Holyoke Sun. Aimee has won New England Newspaper & Press Association (NENPA) awards for her photography and reporting.
Tyler W. Leahy
Staff Writer
Tyler Leahy is a Chicopee native and alum of Chicopee Comprehensive High School ('11). He recently completed his undergraduate career at Springfield College ('15) with Magna Cum Laude honors, where he majored in both Communications and English. Leahy's editorial and creative writing is often marked by a poignant sense of skepticism, however he hopes readers will find his reporting to be altruistic. During his undergraduate career, Leahy served as Opinions Editor and Copy Editor of the Springfield Student. He also served as an editor for Springfield College's annual literary magazine, The Alden Street Review. His prior work experience includes time with community newspapers and nonprofits in Western Mass. Leahy spent years as a cross country and track student-athlete for Chicopee Comp. and Springfield College. Any distance running he does currently is to avoid perpetuating the archetype of out-of-shape American—and is a means of stress relief. Leahy hopes to in his lifetime complete at least one of the following: publish a novel, run a marathon competitively, try out a stand-up comedy routine, or be reincarnated as a professional hockey player. He joined the Turley Publications family in 2015.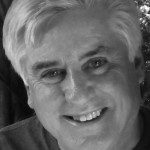 Walter Hamilton
Correspondent
Walter Hamilton began his newspaper career as a reporter for the former Holyoke Transcript-Telegram in 1979, covering Granby, then Easthampton. In 1980 he was named T-T suburban editor, supervising reporters covering South Hadley, Granby, Belchertown, Easthampton and Southampton. In 1981 he joined the Springfield Morning Union, now the Republican, as a reporter covering Holyoke police, fire, courts and municipal government. In 1984, he became a copy editor on The Republican news desk, and specialized in page design. He retired from The Republican in 2010, and joined the Turley Publications as a correspondent in 2014.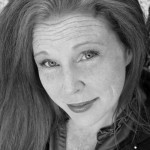 Maureen McGarrett
Advertising Representative
413-323-5999
mmcgarrett@turley.com
Maureen McGarrett brings 18 years of sales experience to the job, having started at The Valley Advocate. She later touched on national sales for the Cheesecake Factory restaurant chain with menu advertising. She was hired by Turley Publications Nov. 11, 2001 as the Northampton, Amherst, Hadley and South Hadley sales representative.